Start a career with impact #BringYourAmazing
When you join an international telecommunications leader, you'll tap into incredible possibilities that take you further than you ever imagined.
LEADING TELECOMMUNICATIONS PROVIDER IN LATIN AMERICA AND THE CARIBBEAN
MORE THAN 20 CONSUMER MARKETS
MORE THAN 30 BUSINESS MARKETS
GENERATING $3.9 BILLION1 IN REVENUE
OUR NETWORK PASSES THROUGH 7.3M HOMES
OVER 10,000 EMPLOYEES
1Reported figures for the year ended December 31, 2019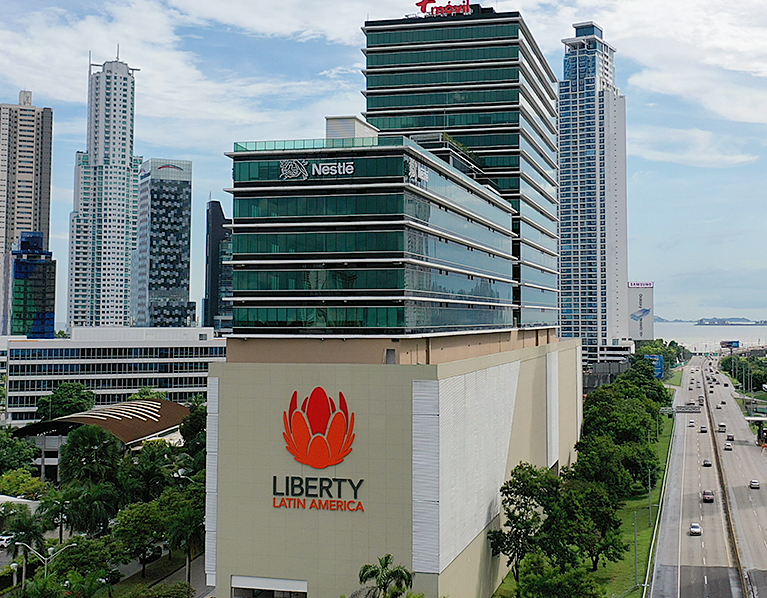 Panama city: Our operations center
We've got big growth plans for the future. So, we're creating scalable centers of excellence in our brand new operational headquarters in Panama City – a vibrant hub with great physical and digital connectivity. Here, you'll find exciting roles in our Technology, People & Communications and Finance teams, driving operational efficiencies to support investment in our growth, creating even more moments that matter to our customers.
This is why we're ,

Por esto somos,

Liberty Latin America. Our little book of big moments.

Nuestro pequeño libro de grandes momentos
We asked our people what they loved most about working at Liberty Latin America – the moments, stories and real-life examples of our philosophy in action. Take a look to see what it's like to work in one of our vibrant markets.
About us
We believe connections transform lives. From Latin America to the Caribbean, our video, broadband internet, telephone and mobile services bring together more than 20 consumer markets and more than 30 business markets. As we grow, we're excited about what the future holds and the opportunities that we can unlock in the region. That's why we are leading the way in connecting people and businesses.
WE DO IT THE BEST AND WE DO IT WITH SPIRIT
---
#BringYourAmazing and work with us to enhance the lives of customers with technology so they can connect, work, live and play without missing a beat. From Latin America to the Caribbean, we connect people and businesses in more than 20 consumer markets and more than 30 business markets. And with careers ranging from commercial to corporate, Liberty Latin America is where you can start a journey driven by your passion.